Welcome to the Beautiful LaurelBrooke neighborhood!
Posted by Scott Hines on Tuesday, July 25, 2023 at 1:21:14 PM
By Scott Hines / July 25, 2023
Comment
Nestled in the picturesque rolling hills of Franklin, Tennessee, Laurelbrooke is a premier residential community that offers luxury living at its finest. With its beautifully manicured grounds, top-notch amenities, and stunning homes, Laurelbrooke has become a sought-after destination for discerning homebuyers looking for the perfect blend of comfort and style.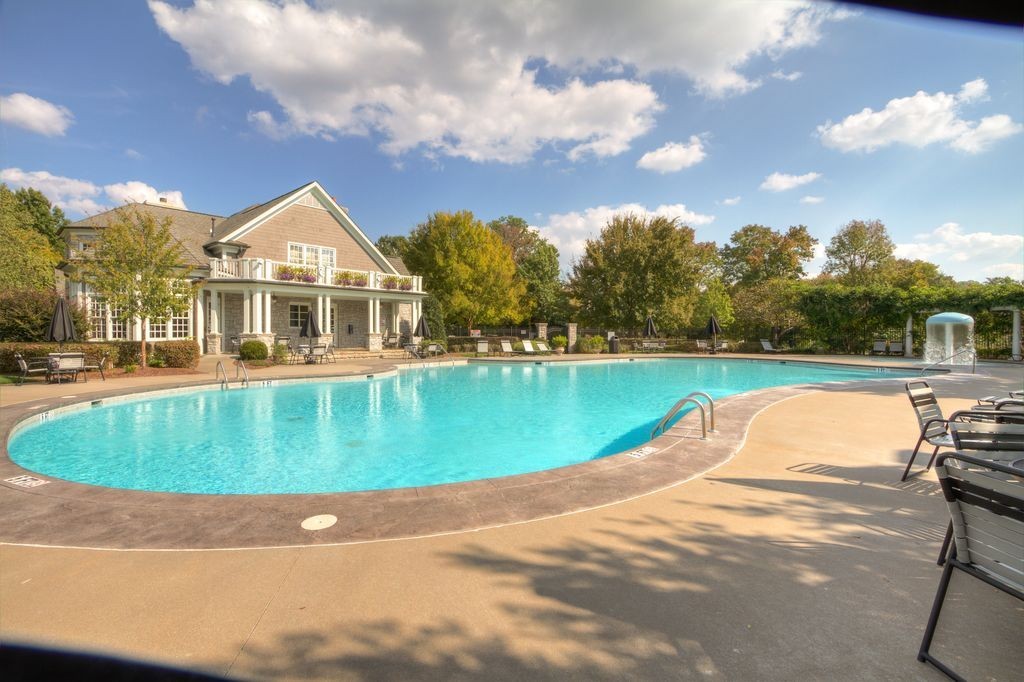 The community offers a range of custom-built homes, each of which exudes elegance and charm. With over 600 acres of green space, Laurelbrooke provides an idyllic setting for residents to enjoy the beauty of nature while still being just a short drive away from the vibrant city of Nashville. The homes in Laurelbrooke are designed to cater to the unique needs of each homeowner, whether it's a growing family or empty nesters looking for a peaceful retreat.
Residents of Laurelbrooke enjoy an array of amenities that are unrivaled in the Franklin area. The community features two private lakes, perfect for boating or fishing, as well as walking trails, playgrounds, and a community clubhouse. The clubhouse is equipped with a fitness center, a pool, and tennis courts, ensuring that residents have everything they need to stay active and engaged.
One of the standout features of Laurelbrooke is its emphasis on privacy and security. The community is gated and guarded 24/7, giving residents peace of mind and the freedom to enjoy all the community has to offer without worrying about their safety. The gated entrance creates a welcoming and exclusive atmosphere that sets the tone for the entire community.
Laurelbrooke is conveniently located just a few minutes away from Franklin's historic downtown area, which is home to a wide variety of shops, restaurants, and entertainment options. Whether it's a night out at the theater or a shopping spree at the local boutiques, residents of Laurelbrooke are never far from the action.
For families with children, Laurelbrooke is served by Williamson County Schools, which is consistently ranked as one of the top school districts in the state. With highly-rated public schools such as Franklin High School and Grassland Middle School nearby, parents can rest easy knowing their children are receiving an excellent education.
In conclusion, Laurelbrooke is a hidden gem in the heart of Franklin, Tennessee, that offers luxury living and an array of amenities. With its stunning homes, breathtaking scenery, and top-notch security, Laurelbrooke is the perfect community for those looking for the best of both worlds. Whether you're a family looking for a safe and welcoming environment or a retiree searching for a peaceful retreat, Laurelbrooke is the ideal place to call home.
Please call us today to speak to one of our Laurelbrooke experts and begin the process of realizing your dreams to buy or sell a home in Laurelbrooke. Let our family run business featuring three generations of Realtors exceed your expectations. We have helped hundreds of families just like your buy, sell and build homes in Williamson County. If you enjoy this video please press the like button, share with your friends and subscribe to our channel for more similar videos. We hope that our family may help your family buy, sell or build your dream home!
Franklin Homes LLC
(615) 922-0467
www.FranklinHomes.com