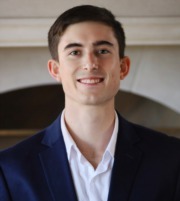 Clayton Hines - Clayton Hines is an affiliate broker at Franklin Homes LLC and a third generation Realtor. Clayton's family has a long history in residential and commercial real estate sales and real estate development. Franklin Homes LLC is a small group of top sales professionals serving Williamson county. We sell homes faster, for more money and with less hassle than anyone! We also help people buy homes as Franklin's premier buyers agents. As a lifelong Franklin, TN resident, Clayton has an intimate knowledge of the local real estate market and how it has changed over the years. Using all of Clayton's local connections as well as the latest technology, he is able to keep you one step ahead of the competition.
Clayton strives to listen to your goals, pay attention to even the smallest details and communicate honestly. His no pressure sales approach means you will always be working on your timeline and not his. Our team works extremely hard to utilize our combined decades of experience to problem solve anything that is between you and your perfect home. We are professional realtors actively engaged in supporting the local community to further enrich our wonderful community.
Clayton is a member of the National Association of Realtors, Tennessee Association of Realtors, and The Williamson County Association of Realtors.
If you are in the market for reliable assistance in this monumental process of changing homes then please look no further and call today. Clayton doesn't know everything but he does know Franklin, TN real estate.